Spend More Time Outside With These Apartment Patio Ideas In Indianapolis

Although your Indianapolis apartment community provides various outside areas to explore, your balcony or patio is your private link to nature. But it might not give you much inspiration on its own. And in the event it's small like most apartment balconies and patios, you might ask yourself what you might do to upgrade what little square footage you have. Fortunately, we are able to offer some suggestions. Consider these small apartment patio ideas for Indianapolis and create a fresh-air oasis right outside your interior!
Unwind Outside With Appropriately Sized Patio Furniture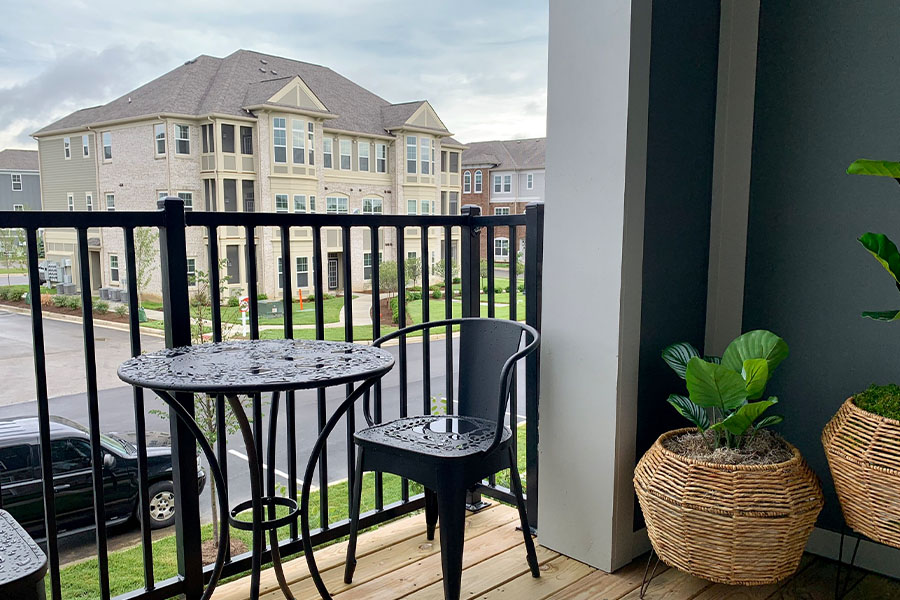 Even when you enjoy
a roomy apartment floor plan
, your balcony or patio may not have an abundance of square footage. In order to conserve space, stay away from oversized patio furnishings and choose more practical versions. More sensible patio chairs and a side table will meet your needs much better than massive outdoor sectional or full outdoor living set. Collapsible possibilities are smart for smaller spaces and are simple to store when cold weather arrives. Or consider stringing a hammock between support beams that you can effortlessly remove at the conclusion of your mid-afternoon nap.
Introduce Some Color With A Lively Rug
You might provide your patio a more homey vibe with a lively rug. This will introduce some style to an ordinary patio or balcony and feel nicer underfoot than hard wood or concrete. Search for an outdoor rug that can withstand the elements and is simple to clean. And chose an option that harmonizes with your patio furniture for a put together appearance.
Create A Natural Oasis With Plant Life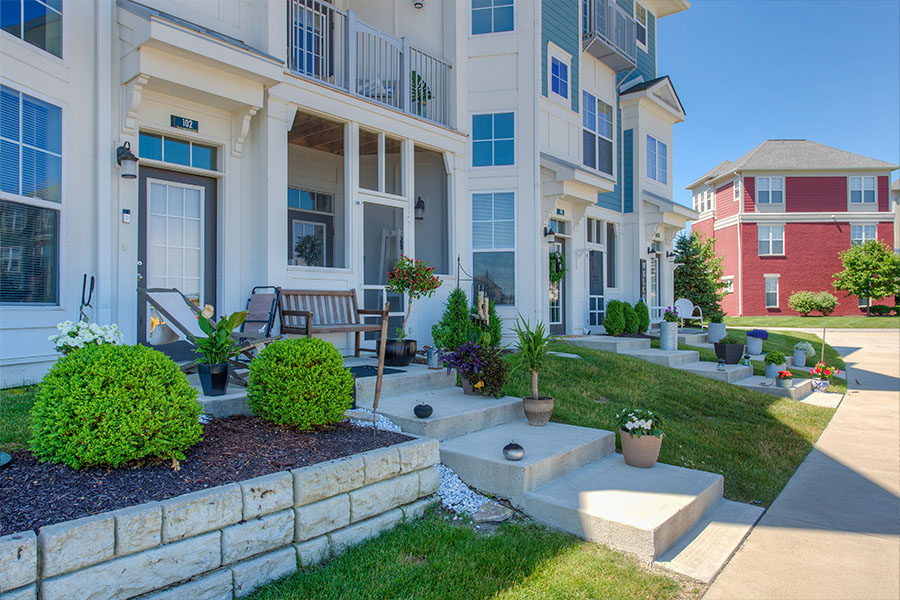 In the event you have a green thumb but no expanse of soil, you can still incorporate a natural oasis of planters on your patio or balcony. Many types of plants grow well in planters. You could install some smartly placed planters of flowers to adorn your patio or fill the space with a jungle of greenery. If there is a covering over your balcony or patio, select options that grow well in limited sunshine and provide a fair amount of water, as contained plants get dry quickly.
Find Solitude Using A Balcony Privacy Screen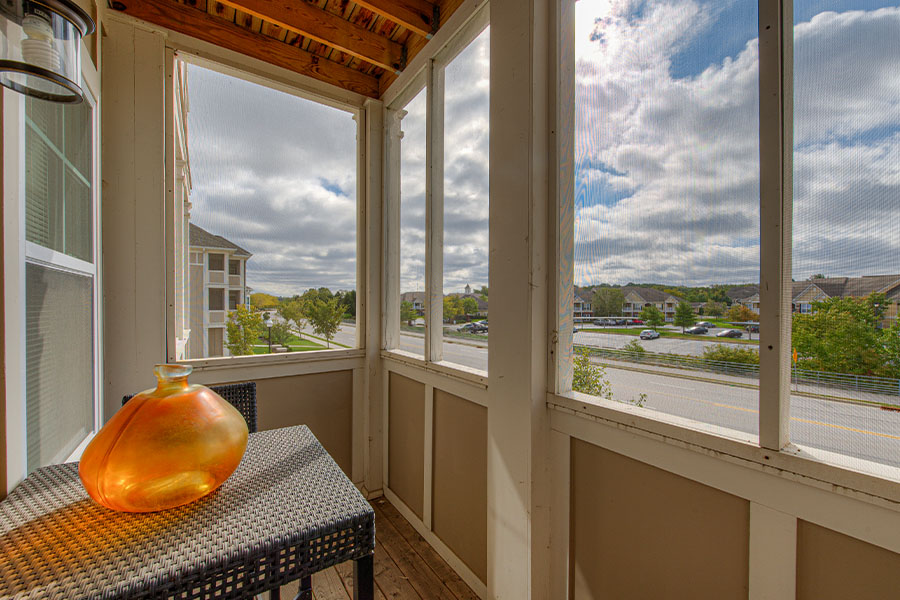 If you would rather it feels like you're in a secluded setting when you go outside, use a balcony privacy screen. These products are a cinch to attach and unfasten in the future if you depart. They shield you from the glances of onlookers while still offering a partial outdoor perspective while you take a break. A balcony screen also helps make
a more suitable outdoor area for pets
and kids to play.
Finish The Space With Some Outside Enhancements
You will really make your outdoor space your own with a couple ornamental apartment patio ideas in Indianapolis. Entertaining or stylish weather-appropriate accents will give your patio an individualized appeal. Incorporate an alluring wind chime, cute garden statue, or whimsical artistic piece that you like. A corded or battery-powered fountain or light on a flat surface can provide a feeling of tranquility. Or hang party lights for an enticing setting at nightfall. You might even adorn your patio with ornamentation for each holiday!
Implement Your Apartment Patio Ideas For Indianapolis At Block 20 And Personalize Your Place
At Block 20, you'll discover roomy exclusive apartments with a nice amount of exterior space to kick back and take it easy. You can also take advantage of our outstanding property amenities. Dial 463-777-2762 or arrange a tour to speak with one of our welcoming leasing agents about securing your future home.