Ways To Childproof Your Apartment In Indianapolis

You might have little ones in your family or one coming soon. On the other hand, you might frequently host close friends and neighbors with youngsters. Whatever the case may be, if you intend to have little kids in your Indianapolis apartment, you'll have to do a bit of childproofing to keep everyone safe. Here are some ideas to childproof your apartment in Indianapolis.
Childproof Your Apartment In Indianapolis By Moving Dangerous Items Into Inaccessible Areas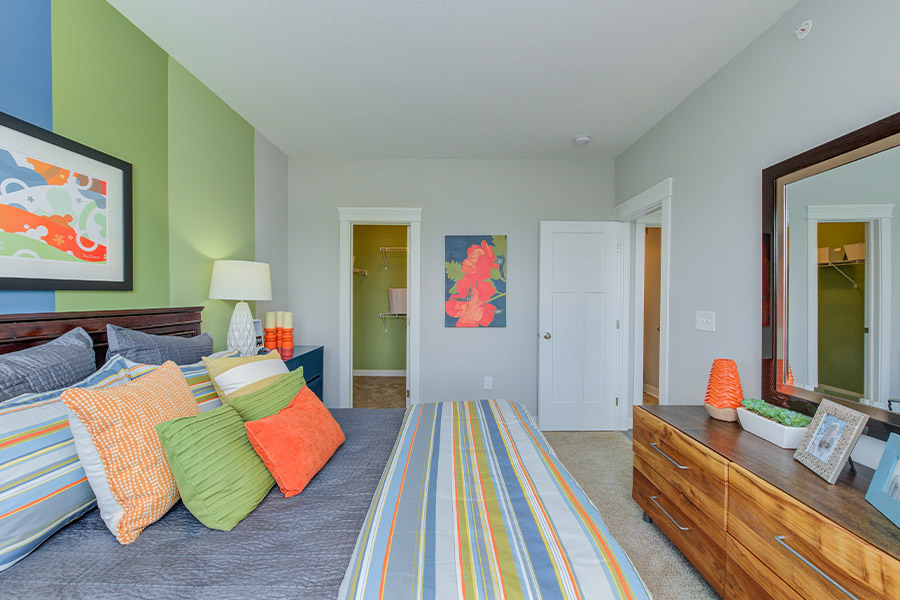 Small children are inquisitive and attempt to get their hands on everything. The initial consideration when childproofing an apartment in Indianapolis is to place dangerous, messy, or fragile things into areas that can't be reached. Stroll through your apartment to determine objects a child shouldn't be touching and find a new home for each one. You are looking for
Anything sharp.
Any hazardous materials.
Cords and strings that pose a strangulation danger.
Easily broken keepsakes.
Vital papers.
Anything that could spill.
Objects that look edible but aren't, like medicine or pet food and water.
Unsecured bookshelves or other furniture that a little one could try to climb and pull down.
Writing utensils.
Utilize Child Safety Locks To Prevent Tots From Rummaging Through Cabinets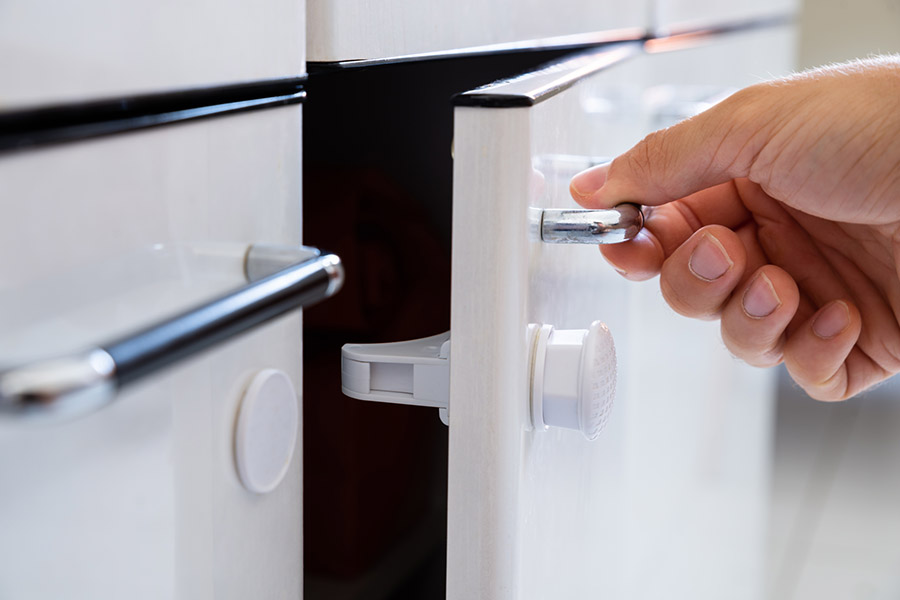 Even in
spacious apartments
, you're not likely to have enough high places to keep items. You can guard young ones and your possessions by putting them in locked cabinets. You'll come across many types of child safety locks available for purchase. Some interlock with cabinet knobs, while others make doors too difficult to unlock for little ones with poor hand coordination. And when the kid in your home enjoys playing in the fridge or toilet, get safety locks for those as well.
Use Baby Gates To Stop Kids From Getting Into Trouble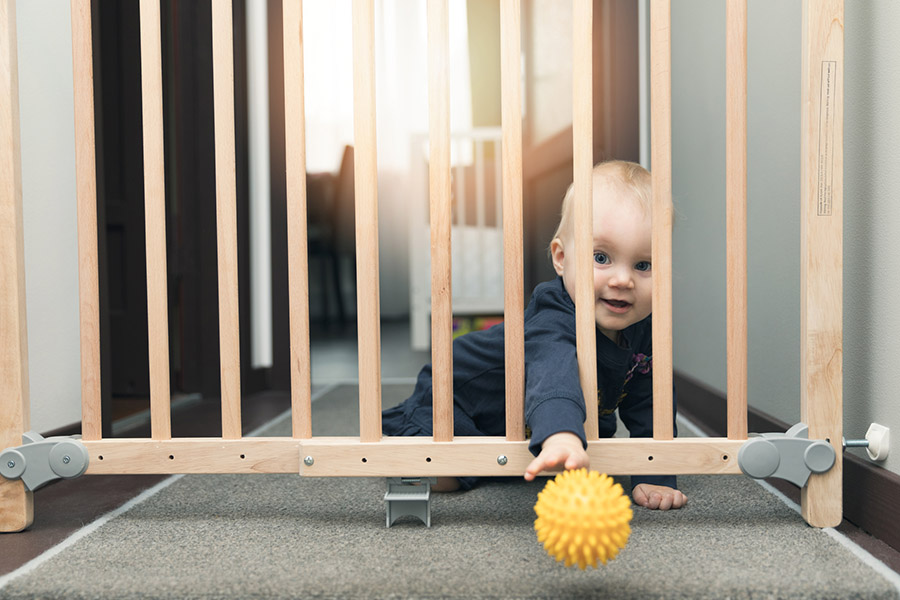 Whenever they gain mobility, toddlers try to explore. To keep them in view and out of dangerous areas like the bathroom or kitchen, employ a playpen or easy-to-install gates to secure them. A portable playpen will hold a baby and plenty of playthings to keep them entertained while you're making dinner or attempting to work. Folding playards stow away easily when they're not being used.
If you have curious toddlers, safety gates will confine them to a single space. A great number of baby gates install with tension so that you don't have to drill into your apartment walls. If you have to drill holes for a baby gate, remember to fix the holes before leaving the apartment.
Keep Kids Away From Harm With Childproof Entry Locks
Young people get bigger quickly, and in less time than you can believe, they're tall enough to grab the knob on the front door and get out. To block little runaways, consistently keep your chain locked if you have younger guests in the house. If your unit doesn't have a chain or you regularly don't remember to use it, think about using a door knob cover that makes it tough for small hands to hold and turn the knob. If you have sliding glass doors, try a sliding door flip lock. These stick to the stationary part of the door and prevent kids from pushing the door at all once you flip up the lock.
Prevent Disasters With A Balcony Guard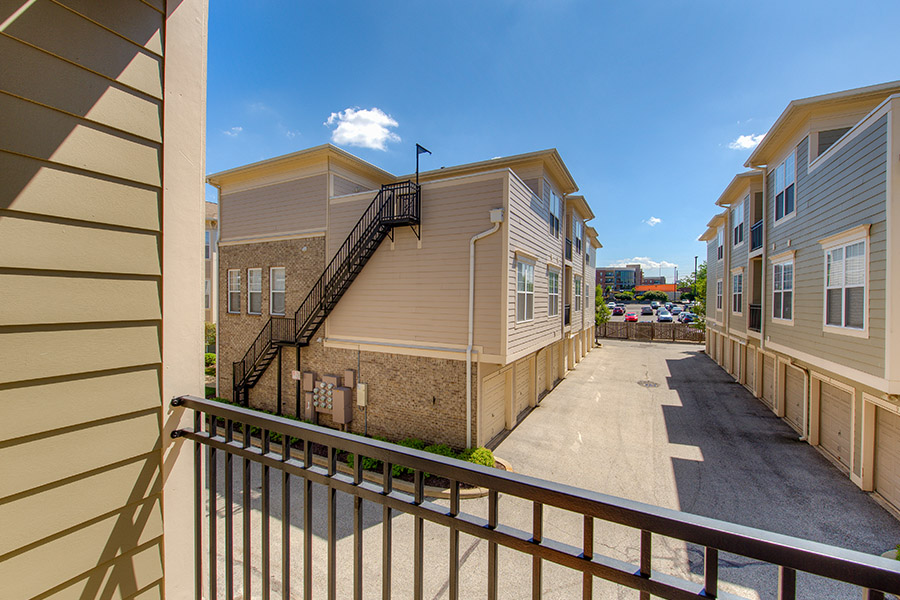 If you allow kids to play on your balcony, a balcony barrier is mandatory. These look like netting and secure to your balcony to keep anything from falling through railing bars. You might also opt for a a privacy product that does double duty in bringing you privacy during times when you don't have kids about.
Establish A Home For Your Friends And Family At Block 20
Residents and their visitors of various age levels enjoy habitating and getting together at Block 20. If you want to know what makes our elegant apartments and community features so in-demand, arrange a tour or contact 463-777-2762 to speak with one of our leasing representatives.