How To Stay Cool In Your Apartment In Indianapolis
The extreme heat of summer may leave your Indianapolis apartment hot and sticky -- particularly when you occupy a unit on an upper level. You have the choice to crank up the air conditioner for instant gratification and expect higher utility costs. Another option is to occupy most of your day at the pool. Alternatively, follow these tips to stay cool in your apartment in Indianapolis.
Be Smart With Your Thermostat To Stay Cool In Your Apartment In Indianapolis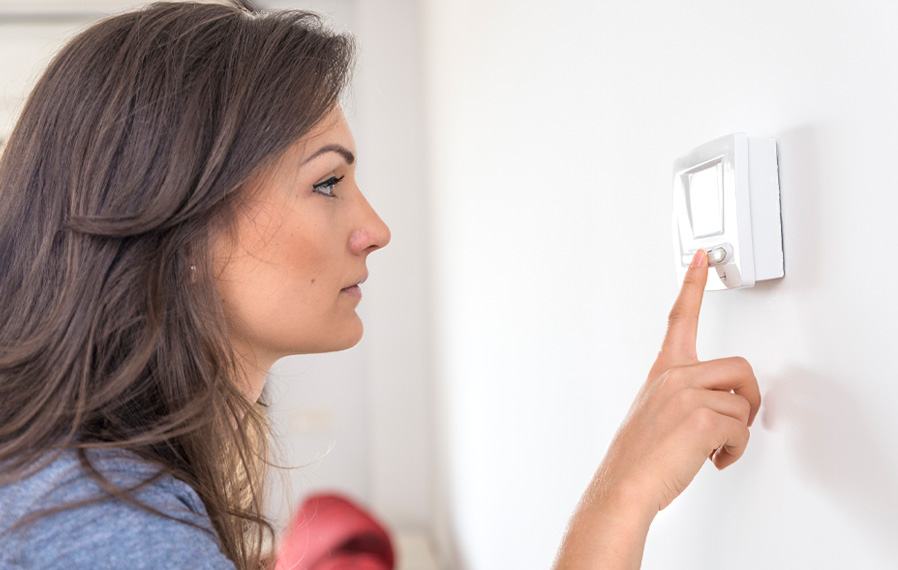 When you're trying to stay cool in your apartment in Indianapolis, it's tempting to turn up your cooling system. But running your HVAC system at top capacity may get expensive, and it likely won't be able to cool down your apartment more than 15-20 degrees lower than the outer air temperature. You can operate your cooling system in a less demanding fashion by adjusting your thermostat a few degrees higher as you prepare to head out for your daily commute. This will keep your apartment from becoming too warm without overworking your A/C when you're not there. After arriving home, adjust it back to a more agreeable setting.
Good HVAC maintenance helps your A/C unit run more efficiently too. Ask your building maintenance technicians to inspect it and install new filters at least a couple times per year. Some complexes have planned air filter installations throughout the year and make the filters available to you. Tell them if you believe a filter needs changing or if your system is having a problem.
Use Window Treatments To Minimize the Impact Of Hot Sunlight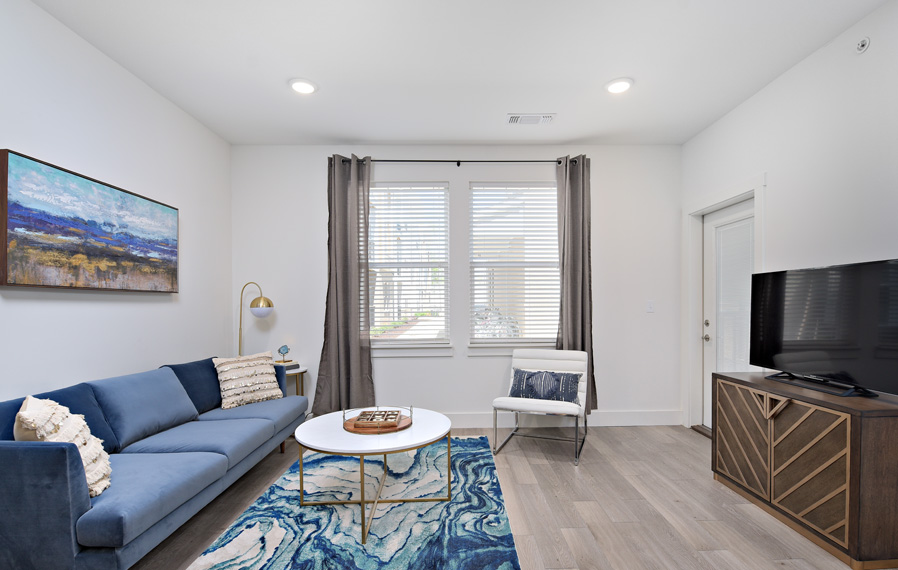 Windows are known to bring in a lot of heat. Protecting your space with the proper window treatments will aid in keeping you comfortable. Get started by keeping your apartment blinds closed. The basic white blinds in most apartments will divert some of the sun's heat. Then, install blackout curtains. These solid products guard against those powerful sun rays and will get your home cooler and more comfortable. Most apartment communities are fine if you hang window treatments if you agree to repair the holes in the walls before you vacate the premises.
If you are enamored with the natural landscape of your beautiful apartment community to the extent that you hesitate to cover your windows, you could place removable, heat-resistant window film. This smart, see-through solution attaches to your windows where it blocks solar heat but not your view. For additional protection, apply adhesive weatherstripping on your windows to limit the intrusion of hot air while keeping cooler air inside.
Improve Ventilation And Airflow With Fans
Fans help ensure proper ventilation and air movement through all of your living areas to help ensure consistent comfort. Place an electric fan next to a vent to distribute cool air. If you already use ceiling fans, check to ensure they rotate counterclockwise. This allows the fan to push the cooled air down.
When your apartment has exhaust fans in the bathroom or over the stove, you can use these too. Typically, these fans pull hot air from your interior and move it to the exterior of your home as you cook or use the shower, but they could be utilized whenever you want. Switch on the fans when you get home in the evening to eliminate the warm, stale air that collects within your walls all day while your air conditioner or overhead fans switch it with treated air.
Keep The Oven Off When Temperatures Are Soaring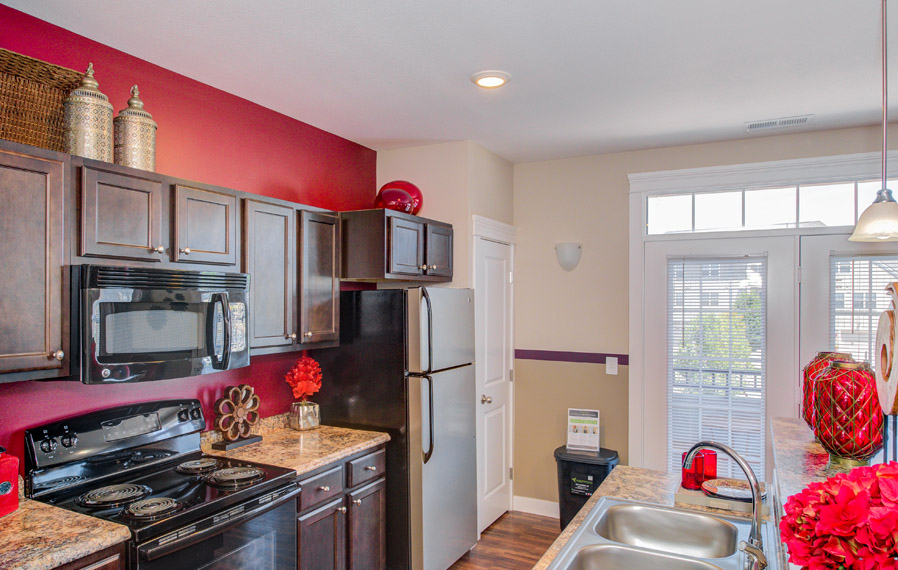 Kitchen appliances like ranges emanate a fair amount of heat when in use. When you're finding it a challenge to stay cool in your apartment in Indianapolis, avoid using these conveniences. As an alternative, prepare food using a microwave, electric pressure cooker, or crock pot. Or enjoy a refreshing salad and filling sandwich. An icy drink and something sweet from the freezer for the last course will help you overcome the summer heat too!
You Can Stay Cool At Block 20
Block 20 boasts roomy layouts, a host of popular features, and enticing surroundings--all that you want for a great apartment living experience regardless of the season. Our knowledgeable staff will inform you about everything we make available to our Residents when you call 463-777-2762 or request a tour.