The Advantages And Drawbacks of Renting A House Vs. Renting An Apartment In Indianapolis
You've decided that you wish to rent in Indianapolis, but will you go with an apartment or house? Either one gives you a place to call home, but outside of that, they can be vastly different. When selecting between renting a house vs. renting an apartment in Indianapolis, evaluate the pros and cons of each one before you choose.
The Pros And Cons Of Renting A House In Indianapolis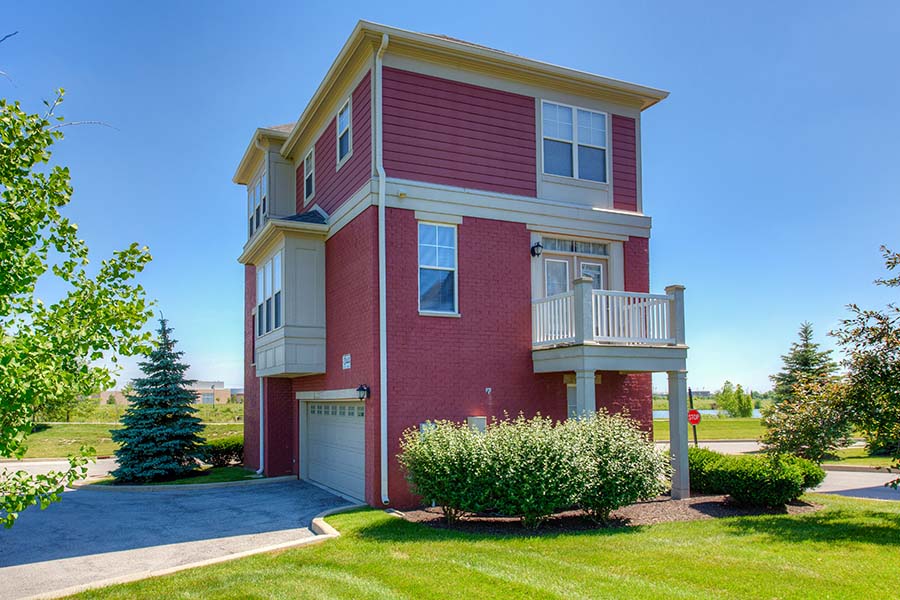 Renting a house in Indianapolis is appealing to people who want plenty of room and privacy. However, renting a house typically involves additional responsibilities.
The Pros
Ample living space: Most houses are bigger than apartments. Whenever you are looking for a wealth of space for roommates, furry friends, or your possessions, a house will in all probability have the number of rooms you want.
Plenty of outdoor space: Besides more space inside, houses generally have exterior areas for active kids or animals. Apartments have common areas outside, and maybe even a dog park, but very little private exterior areas.
Added privacy: Tired of listening to your neighbors? In a rental house, you don't need to worry about sharing walls with other Residents which results in hearing each other.
The Disadvantages
Higher costs: Due to the fact they're bigger, it often is more expensive to rent a house vs. an apartment in Indianapolis. Plus, utilities for an entire house are more expensive, and you may be required to pay a company to mow if you can't handle it yourself.
More maintenance responsibilities: Many rental home leases require you to help keep up the exterior. If you have an aversion to manual labor, renting a house may not be the smartest move.
The Pros And Cons Of Renting An Apartment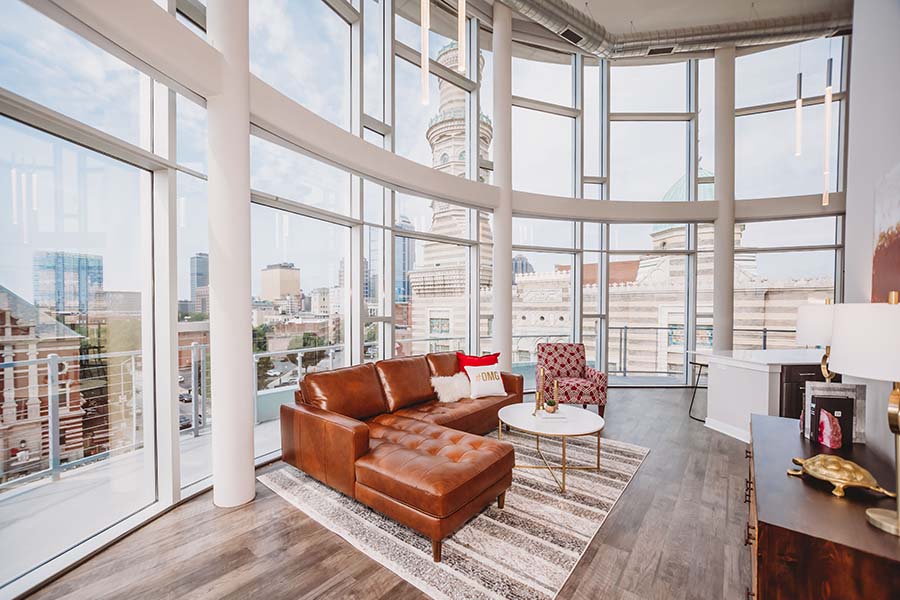 Renting an apartment provides an abundance of valuable amenities. Many Residents appreciate the effortlessness of renting an apartment if they don't require the additional square footage and privacy of a house.
The Benefits
Maintenance handled for you: When you rent an apartment, a maintenance staff handles all repairs and hires landscapers to care for the property.
Valuable amenities: Most apartment properties have amenities that boost your lifestyle, like a swimming pool, fitness center, or playground. It's great to have these extra benefits so close to home with no additional charge.
More apartments to pick from: If you need to rent, you'll have less difficulty finding an apartment than a house. This is especially the case if you must make a quick move.
Less expensive: If you're dealing with limited finances, there's a greater likelihood that you'll locate an apartment you can afford. It's also less expensive to heat and cool an apartment than a house, and you won't have additional expenses like a mowing service.
The Cons
Not as much privacy: When living in an apartment, you have merely a wall separating you and other tenants. If you would rather not listen to other folks living so closely, you might think again about opting for apartment life.
Less living area: You are able to find sizable apartments in Indianapolis, but most apartments have smaller living areas and less storage than a house.
Discover The Very Best Of Apartment Living At Block 20
If you want a new home with all the advantages of an apartment lifestyle, consult with Block 20. Our sizeable designs and top-end amenities will immediately make you feel right at home. Schedule a tour or call 463-777-2762, and we'll help you select the ideal apartment for you.