What You Should Know About Apartment Parking In Indianapolis
Figuring out what amenities you would like is vital in helping you locate an apartment. For numerous people, tops on the list is convenient parking. Are there attached garages available? Does the community have a parking garage? You will likely encounter many different types of apartment parking in Indianapolis. Here's what you ought to know about them.
Kinds Of Indianapolis Apartment Parking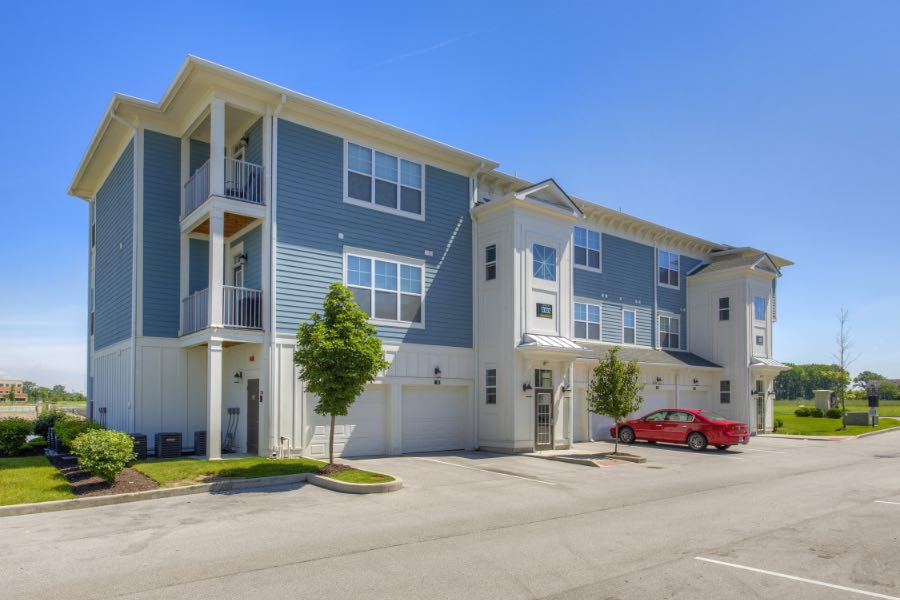 Just as there are numerous kinds of apartments, there are also a variety of apartment parking options. The apartment community's location will largely determine what sort of parking you will encounter. To illustrate, there's a greater chance you'll find a parking garage in a crowded city center than in more residential areas. On the contrary, sprawling parking lots with plenty of spaces are more often found in the suburbs. Here are many of the options you'll have access to:
Attached garages: The best choice for convenience as you never have to set foot outside to reach your car.
Detached garages: Another great alternative that offers increased safety and protection from the elements.
Parking garages: Typically situated in city centers, parking garages are safer than curbside parking while offering convenience and weather protection.
Carports: You'll appreciate the shelter from severe winter weather.
Parking lots: An open lot makes it easy to locate a space. You won't have protection from the elements, but you also won't have an extra charge to cover either.
Top Reasons To Consider An Apartment Garage In Indianapolis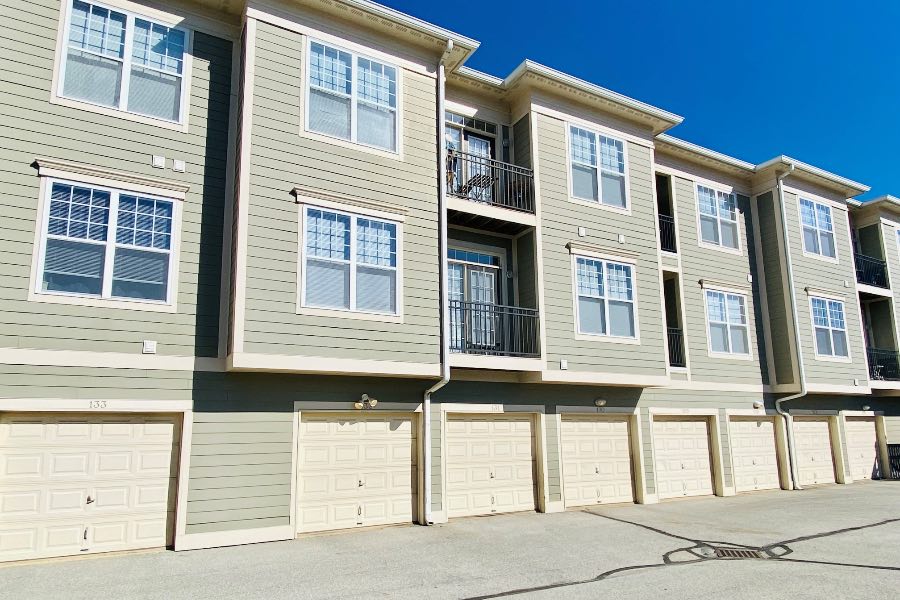 Once you opt for an apartment garage in Indianapolis, you may never be able to get by without one. Granted, you'll need to pay a little bit more every month in your new locale, but the benefits will outweigh the added fee. Here are a few reasons why garages are an outstanding choice:
Security and peace of mind: Ever leave your laptop on the passenger seat or forget to lock your vehicle? No need to be concerned about prying eyes if your transport is in its own private garage.
Weather protection: Keeping your car away from snowy and icy conditions is a tremendous benefit. But garage parking also helps avert damage from excessive sun and strong winds.
Protection from others: To be honest, not everyone is careful when pulling out of or into a parking space. A garage shields you from careless drivers.
Convenience: Being able to access your car without stepping outdoors is undeniably convenient. Even a detached garage will typically be near your unit. You won't have to go to the street or across the community to find your car.
Additional storage: Don't anticipate an abundance of usable square footage, but you will probably have room for some belongings you don't need inside.
More Tips About Apartment Parking In Indianapolis
There are a couple of things to understand before picking what sort of apartment parking you should get. You should anticipate paying an extra price for carports and every other type of garage parking. If you choose a carport or a spot in a parking garage, you'll usually have a designated space. Parking lots might include reserved and unassigned spots, so you'll need to find out what is offered at specific communities. Also, if you don't have a vehicle, make sure a parking charge isn't included in your monthly payment. Leasing specialists can explain the types of parking offered.
Find The Right Parking At Block 20 In Indianapolis
Searching for a new place for you and your ride to call home? You'll discover convenient parking and cozy apartments at Block 20. We give you access to a variety of floor plans and upscale amenities to complement your lifestyle. Schedule a tour today or give us a call at 463-777-2762 if you have questions.