Your Guide To Apartment Pool Safety In Indianapolis

The opening of a community pool is like the unofficial start to the summer season. You're excited to spend your free time in the water. But before doing so, review this straightforward guide for apartment pool safety in Indianapolis. A few smart safety measures will significantly contribute to keeping you and your family out of danger when frequenting this well-liked apartment amenity.
Apartment Pool Safety Tips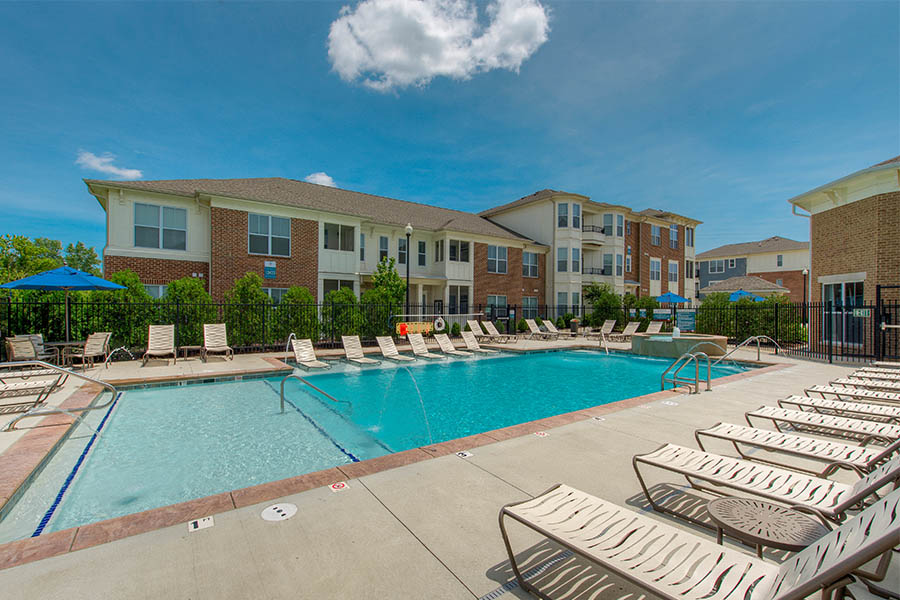 Although pleasurable and calming, swimming pools do present a potential danger, especially for inexperienced swimmers. To make sure you have a wonderful time, follow these essential apartment pool safety precautions for Indianapolis.
Swim with a friend: Whether you're new to the water or a strong swimmer - you need to have another person with you in case of a problem. Unfortunate events can take place no matter your age, health, or athletic ability.
Pay close attention to little ones: If you have young kids, ensure they use a properly sized flotation device. And ensure that you supervise your kids diligently at all times, even if they're away from the pool. A little one teetering on the border of a swimming pool is a crisis waiting to happen. If your children don't know how to swim, summer break is a great time to register for classes.
Finish eating prior to jumping in: Your mouth ought to be empty when stepping into the pool to keep yourself from choking. So complete your sandwich and remove your gum before jumping in.
Avoid diving, running, and pushing: Pool surroundings are slippery, and apartment swimming pools are typically quite shallow. With this in mind, diving, running, and pushing others is never a good idea.
Avoid holding your breath underwater: We've all observed kids compete with one another in a breath-holding contest. This is not recommended for anyone as it can result in fainting and drowning.
Be weather smart: Pay attention to the forecast, and if you discern thunder or see lighting, don't ignore it. Exit the water and move to safety.
Abide by all visible rules: Your apartment community will have regulations posted. Follow them and ensure your guests do too. They are there for your personal well-being.
Avoid glassware: Go with plastic containers or cans when loading your bag for the swimming pool. Glassware and hard concrete surfaces don't mix. Bits of glass from a broken glass container are problematic for bare feet.
There's no reason why you can't friends can enjoy a fabulous time at your apartment's swimming pool this year. Just be sure to think about safety whenever you're near or in the swimming pool.
Searching For An Apartment With A Pool In Indianapolis?
Escape the heat and embrace the excitement of an apartment swimming pool in Indianapolis at Block 20. We are pleased to provide the sought-after amenities you want and a wide range of floor plans to pick from. Schedule a tour to discover your future home today. If you have a question, feel free to call 463-777-2762 and talk to a helpful member of our team.